Yes, backpacking in Somaliland is totally possible.  With a bit of planning, patience, and an open mind, you can explore this fascinating self-declared state in the Horn of Africa very safely.  
Somaliland will probably surprise you.  It's definitely one of the most memorable places I have travelled to.
First things first.  Somaliland is very different from Somalia.  
The latter is a failed state, ravaged by a brutal civil war for almost 30 years, with extremely high levels of violent crime, piracy, frequent incidents of terrorism and kidnappings.  It's one of the most dangerous places on Earth, so I'd recommend not visiting.
Somaliland, on the other hand, is perfectly safe to visit.  
It's a fascinating place, and full of amazing people.  If you're looking for a truly unique backpacking trip, about as far off the beaten track as you can go, but without endangering yourself in the process, consider visiting Somaliland.
It's also super cheap!
Read on for my top tips for backpacking in Somaliland.
Somaliland is a self-declared country in the Horn of Africa.  It occupies the top third of what the international community considers to be Somalia.
However, in spite of the lack of recognition, it is a de facto state – i.e. it has its own parliament, currency, public bodies, police and security forces.  Somaliland has everything needed to be an independent country, aside from international recognition.
Is Backpacking In Somaliland Safe?
In short, Somaliland is safe, provided you don't stray too close to the eastern border with Puntland (i.e. "Somalia proper"). Most of the places you'll probably want to visit are in the central, north and western parts of the country anyway.
The risk of violent crime against foreigners is generally very low in Somaliland. Security is fairly tight, which helps to keep the terrorism that plagues Somalia away from the majority of Somaliland.
It can be a little annoying, having to repeatedly stop and show your ID documents when you drive between major places. But I'd take that over the risk of kidnapping and roadside bombings, any day.
Petty crime here is also much lower than in most other African countries. Several people I met left their keys in their car ignitions whilst going to the shops or eating in restaurants, even in the capital city.
And money changers often leave their huge piles of cash unsupervised on the streets. I can't think of many other African cities where this happens. Or anywhere else, for that matter.
Check out my post on the safest countries in Africa.
But what about my country's foreign travel advice?
Most countries (including the UK and the U.S.) advise against travel to Somaliland.  This is very unfortunate, and does not reflect the reality on the ground.
The reason for such negative coverage is that the international community does not recognise Somaliland as a self-governing state.  Instead, it is lumped together with Somalia, which is clearly a no-go region.
I won't go too far into the merits of whether or not the international community ought to recognise Somaliland's independence.  (For the record, I think it definitely should.)
There are fears that recognising Somaliland would further destabilise the rest of Somalia.  It might encourage other regions to seek independence.  
However, it's clearly unjust to deny self-determination, for two reasons.  (i) It already acts as a de facto functioning state.  (ii) Almost all of its people want independence.
Either way, backpacking in Somaliland is safe. 
Things To See And Do In Somaliland
There isn't a huge number of "sights" (in a traditional touristic sense) in Somaliland.  It may not surprise you to learn that tourism isn't a big thing here.  It's more of an "experience" kind of place.  
However, the week that I spent backpacking in Somaliland was definitely one of the best weeks I've spent travelling.
If you want to feel like you've wandered entirely off the beaten track, and then some, go backpacking in Somaliland.
Hargeisa, the capital and largest city of Somaliland, is a fairly chilled out place.  
The most recognisable "sight" in the capital is the Hargeisa War Memorial.  Situated in Freedom Square, it is a memorial to the victims of the bombings of Hargeisa, by Somali forces, during the civil war in the 1980s.  
The memorial itself displays a Somali Air Force MiG fighter jet, which crashed during the bombardment of the city.  Underneath the plane, murals show Somalilanders holding their national flag in defiance of Somali oppression.
Despite the lack of sights, or tourism infrastructure, it's a pleasant place just to hang out.  Go on a wander through the streets and markets, stopping for tea or coffee at some of the many pop-up stalls.  
Every now and again, you'll stop and pinch yourself.  You're in the capital city of one of the most interesting disputed territories in the world.  
The rest of the world considers you to be in Somalia, but everything here is calm, safe and ordered.  It's surreal, and quite cool.  
I spent a couple of very enjoyable days here slowly exploring, chatting to random people, and soaking it all in.
The real joy here is the interactions you'll have with people.  Almost everyone you encounter will be warm, friendly, and genuinely curious about you and your journey.  People will often stop you in the street, just to strike up a conversation.  
Most are keen to explain how safe and well run Somaliland is.  And how unfair it is that the rest of the world doesn't recognise their country's right to exist.
Las Geel is the closest thing Somaliland has to a tourist attraction.
In a cave, about an hour's drive north-east of Hargeisa, you'll find one of the most important (and stunning) series of ancient cave paintings in Africa.  
Experts can't agree on exactly how old these paintings are.  But many estimate that they could be over 10,000 years old.  This would make them some of the oldest (and best preserved) cave paintings in the world!
The hundreds of painted images are beautifully colourful.  They show people, cows, antelopes, monkeys and various other animals.  
Archeologists believe that these paintings are extremely significant and help to show the relationship between the region's ancient peoples, animals and religions.
However, due to Somaliland's internationally unrecognised status, this unique site cannot benefit from international funding or preservation.  
The Somaliland government has done some work to help protect the site, but sadly it does not have the necessary funds to guarantee its conservation.
There's a security guard who usually hangs around the road turnoff, who will happily show you around in exchange for a couple of dollars. 
Laas Geel can easily be visited as a day trip from Hargeisa, or en route between the capital and Berbera. There's no public transport to the site though, so you'll need a driver.
It's pretty straightforward to organise this, just ask at any hotel in Hargeisa. Somebody there will be able to help you with getting the necessary permits.
Here are 179 of my favourite desert quotes and captions.

Somaliland's second city, Berbera, is also the country's most important sea port.  
There's a huge sense of faded grandeur about the place.  Used as a trading outpost for hundreds of years, including by the Ottoman and British empires, large parts of Berbera have now fallen into disrepair.  
The old city is an atmospheric place to explore.  Many of the once-grand building are now crumbling, and you get a sense of the passage of time by wandering through the backstreets.
Berbera is also situated next to some fantastic beaches.  And best of all, they're almost always empty!  Save for the odd camel.
Taking a dip in the Gulf of Aden (sans pirates), then kicking back with a book on an amazing sandy beach, with absolutely zero other tourists…  The only thing missing would be a cold beer (more on that, below).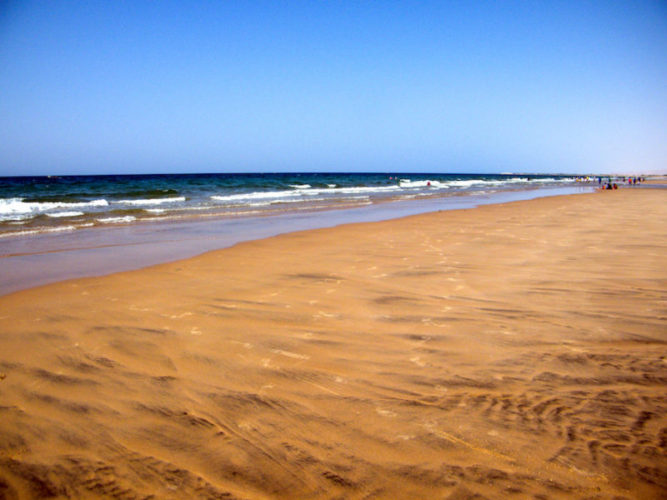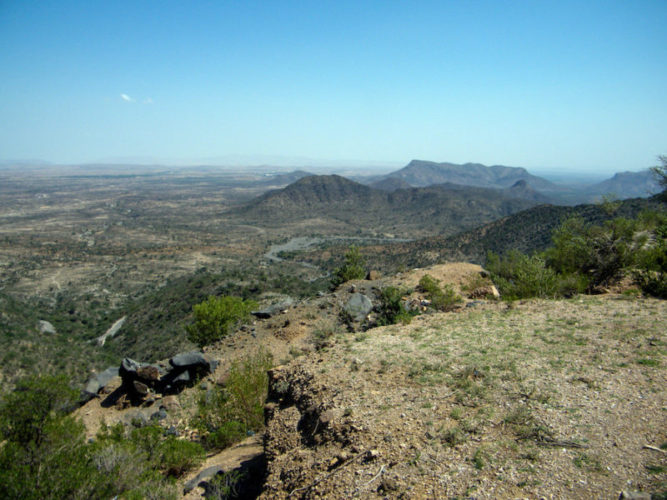 An hour south of Berbera is the town of Sheikh, at the foot of a mountain of the same name.
The road goes up and over the mountain, and it's a very pretty drive.  Some of the view points have great views out over the surrounding hills.  On a clear day (i.e. most days), you can see for miles.
This is a fantastic area for walking.  It's much greener and cooler here than the coast, which can often be unpleasantly hot and humid.  Speak to staff at your hotel in Berbera, who should be able to help organise this.
There's not a huge amount to do in Sheikh itself.  But it's a nice place to stop for lunch or a tea, sit and chat to the locals.
There are two main ways to get into Somaliland:  overland from either Ethiopia or Djibouti, or by air.
If you're coming overland from Ethiopia, catch a bus from Harar to Jijiga, then a minibus to Wajaale, the (garbage-strewn but reasonably friendly) border town.  From here, you can either take a minibus or a shared taxi to Hargeisa.  
It's pretty straightforward.  If you get stuck, just ask someone.
(Check out my article on Ethiopia, here.)
Travelling overland from Djibouti is less common, but definitely possible.  Ask around in Djibouti City for the 4x4s that go from here to Hargeisa.  You definitely need a 4×4 for this journey, the road is pretty non-existent for much of the way.
For those preferring to fly to Somaliland, you can do so from Addis Ababa, Djibouti City or Dubai (with Ethiopian Airlines, Air Djibouti or Fly Dubai).  I always prefer overland travel, but flying would certainly save you time.
I have heard that it might be possible to enter Somaliland via a boat from Oman.  But I haven't attempted this and don't have any further info.
It should be easy to get around when backpacking in Somaliland.
Minibuses travel frequently between Hargeisa and Berbera, and a few other destinations.  
To get to other destinations, including Laas Geel and Sheikh, you'll probably need to take a shared taxi.  These are easy to organise, just ask around.
There's only one catch…  
It's a bit of a hassle, but if you're patient and persistent (and follow the below tips), you'll be fine.
In order to travel anywhere beyond Hargeisa, you need to have EITHER an armed guard (known as a "Special Protection Unit", or "SPU") OR an SPU waiver form.  Either way, you'll also need a travel permit.  
There are many checkpoints on the roads, and the police will demand to see your permit and SPU waiver (if you choose not to hire an armed guard).
The armed guard really isn't necessary in terms of safety, but "the Minister of Tourism takes the safety of visitors VERY seriously".  (That's what they told me anyway.)
To get the permit, EITHER go in person to the Ministry of Tourism (go first thing in the morning), OR get it through a tour agency.  You'll find tour agencies attached to several of the hotels that cater to tourists in Hargeisa.  
If you'd prefer to travel independently without taking a tour, go to the Ministry of Tourism by yourself.  It's a lot more effort this way, but will save you money.
If you go for the independent, DIY option, you then need to take your permit to the Ministry of Interior, and apply for an SPU waiver.  They'll probably then send you to the head of police, for good measure.  But then you'll be sorted.
Note:  if you plan to travel to the east of Somaliland, to the regions close to Puntland, you will be required to hire an armed SPU.  This part of the country is much more dangerous.  Fact.
Where To Stay When Backpacking In Somaliland
In Hargeisa, I'd recommend the Oriental Hotel as a great budget option.  It's super clean, cheap, does a decent breakfast, and has a fantastic location next to the central market.
If you're looking to spend a bit more, the (still pretty affordable) Damal Hotel is another good one.
The best place to stay in Berbera is, in my opinion, the Maansoor Hotel.  It's a short taxi ride from the centre of the city, but has an amazing beachfront location.  The helpful staff here can organise boat trips and scuba diving too if you fancy it.
If you'd prefer to stay in the centre of town, there are several options in the old city.
Somaliland is not really a foodie destination.  It's also not a destination that's geared up for vegetarians.  Most dishes are based around either meat or fish.  
Veggie options are basically limited to rice and beans, or rice and beans.  Sometimes with a few vegetables.  And bread.
That said, the fresh fish is DELICIOUS!
I'm not a huge fan of camel or goat meat, but there's plenty of that too, if that's your thing.
Street food vendors sell cheap and delicious samosas, which make great snacks.
Somaliland is a dry country, so there's no booze.  Instead you'll probably be drinking lots of tea and coffee.  Often with camel milk.  (It's actually quite nice!)
Somaliland's currency is the Somaliland Shilling.  You can't really get this outside of Somaliland, but there is an army of money changers in Hargeisa who will exchange foreign cash for shillings.  
Hotels and tour companies usually accept U.S. Dollars, but for smaller transactions you will need shillings.
You'll get by far the best rate with U.S. Dollars, so I'd bring plenty of these with you.  It's usually also possible to exchange Ethiopian Birr and/or Euros to shillings, but the rate will be worse with these currencies.
Until fairly recently, there were no ATMs in Somaliland, so you needed to bring a stack of dollars with you when entering the country.  If you didn't know this before coming (like I didn't), you'd end up a bit stuck (like I was).  
Then you'd have to borrow cash from kind strangers, before attempting to open up a Dahabshiil Money Transfer account to wire yourself money to pay them back…  (More on this story in a future post!)
Thankfully, now it's easier.  Sort of.
Now there are a few ATMs, mainly operated by Premier Bank and Dahabshiil, from which you can (in theory) withdraw USD.  However, banking services are still pretty patchy here, and the ATMs don't always accept foreign cards.  
It definitely pays to carry a decent amount of USD with you in cash when backpacking in Somaliland, just to be safe.
You'll need a visa to enter Somaliland, and this must be obtained in advance or you'll be denied entry.  (Unless you're very lucky — see below).
If you're entering overland, you'll need to obtain your visa at the Somaliland Liaison Office in either Addis Ababa or Djibouti City.  This process is fairly straightforward and should take less than a day.
If you're flying into Somaliland, speak to a hotel in Hargeisa or Berbera before you depart.  They can organise for you to be issued with a visa on arrival at the airport.
Note:  I managed to persuade a border official to issue me a visa on arrival at the Ethiopia-Somaliland border.  However, I was assured that this isn't usual procedure and that they usually turn away such people trying to enter on the spur of the moment.  Definitely not recommended, but (potentially) possible…
Don't forget about getting back into Ethiopia/Djibouti though!
If arriving into Somaliland overland, don't make the mistake I did.  
Ethiopia (and Djibouti) both offer visas on arrival if you arrive by air, but not overland.  I hadn't realised this.  
If you are intending to travel from Somaliland (back) into either Ethiopia or Djibouti, make sure you already have a multi-entry visa for that country, before you arrive into Somaliland.
It took me the best part of two days trying to get an Ethiopian visa in Hargeisa, to allow me to travel back into Ethiopia after visiting Somaliland.  Super annoying, and a giant waste of time.  
I've also heard reports that they've now stopped issuing these entirely.  It's hard to verify this, but you'll definitely save yourself a lot of stress and hassle by getting a multi-entry Ethiopia/Djibouti visa in advance.
Another alternative would be to fly out, though travelling overland is much more fun when backpacking in Somaliland.
Best Time To Visit Somaliland
Beware:  It gets EXTREMELY HOT in Somaliland between June and August.  Think 45+ degrees celsius, and also humid on the coast.  Definitely not ideal, and will probably prevent you from enjoying yourself too much.  I'd avoid travelling there in these months.
The best time to visit Somaliland is from October until April.  Temperatures will be warm but not too hot (mid-to-high 20s) in most places.
Berbera (on the coast) is always hotter and more humid than Hargeisa, which is at 1,300 metres above sea level.
Also remember:  During Ramadan, many businesses shut or at least slow down.  It'll be harder to organise trips and find places to eat/drink during this period, so might not be the best time to visit.
Cultural Considerations When Backpacking In Somaliland
Whilst the culture of Somalis and Somalilanders is similar, never make the mistake of telling locals that Somaliland is part of Somalia. 
Somalilanders are passionate about their independence from their dangerous, war-torn neighbour.  They feel (justifiably) aggrieved that the rest of the world doesn't recognise their country for the independent, safe, functioning place that it is.
It's a conservative Islamic country
Somaliland is a strictly Islamic country. Be considerate of this in how you dress and how you act. If you've previously travelled in conservative Muslim countries, you'll probably know the score.
Dress conservatively. Men: avoid shorts. Women: ensure arms and legs are covered, and wear loose-fitting clothes. A head scarf isn't compulsory, but you will attract fewer strange looks if you choose to wear one. (Don't shoot the messenger… I didn't make the rules!)
Couples: avoid public displays of affection, such as kissing in public. Homosexuality is illegal in Somaliland (as it is, sadly, in many African countries).
Alcohol is forbidden in Somaliland. Don't try to smuggle it across the border. Just don't.
If you're pining after alcohol, however, fear not!  There's another narcotic that's found absolutely everywhere in Somaliland…
Khat (also spelled qat, or chat) is a leafy plant, native to the Horn of Africa and the Arabian Peninsula.
Khat chewing is a national pastime in Somaliland. In the afternoon, almost everywhere you look you'll see people sitting with a bunch of the stuff, munching away whilst sipping tea and chatting to friends.
If you can stomach the intensely bitter taste, chewing khat is supposed to release a mild stimulant which can also have a slightly euphoric effect. Similar to coca leaves, found in South America. You have to chew a lot of it to feel anything though.
I can't say I enjoyed it much personally. But it's a huge part of Somaliland culture, and is a social activity, so worth trying there, if only once!
Further Info & Useful Links For Backpacking In Somaliland
Have you been to Somaliland?  What did you think?  Let me know in the comments below.
Like This Article? Pin it!